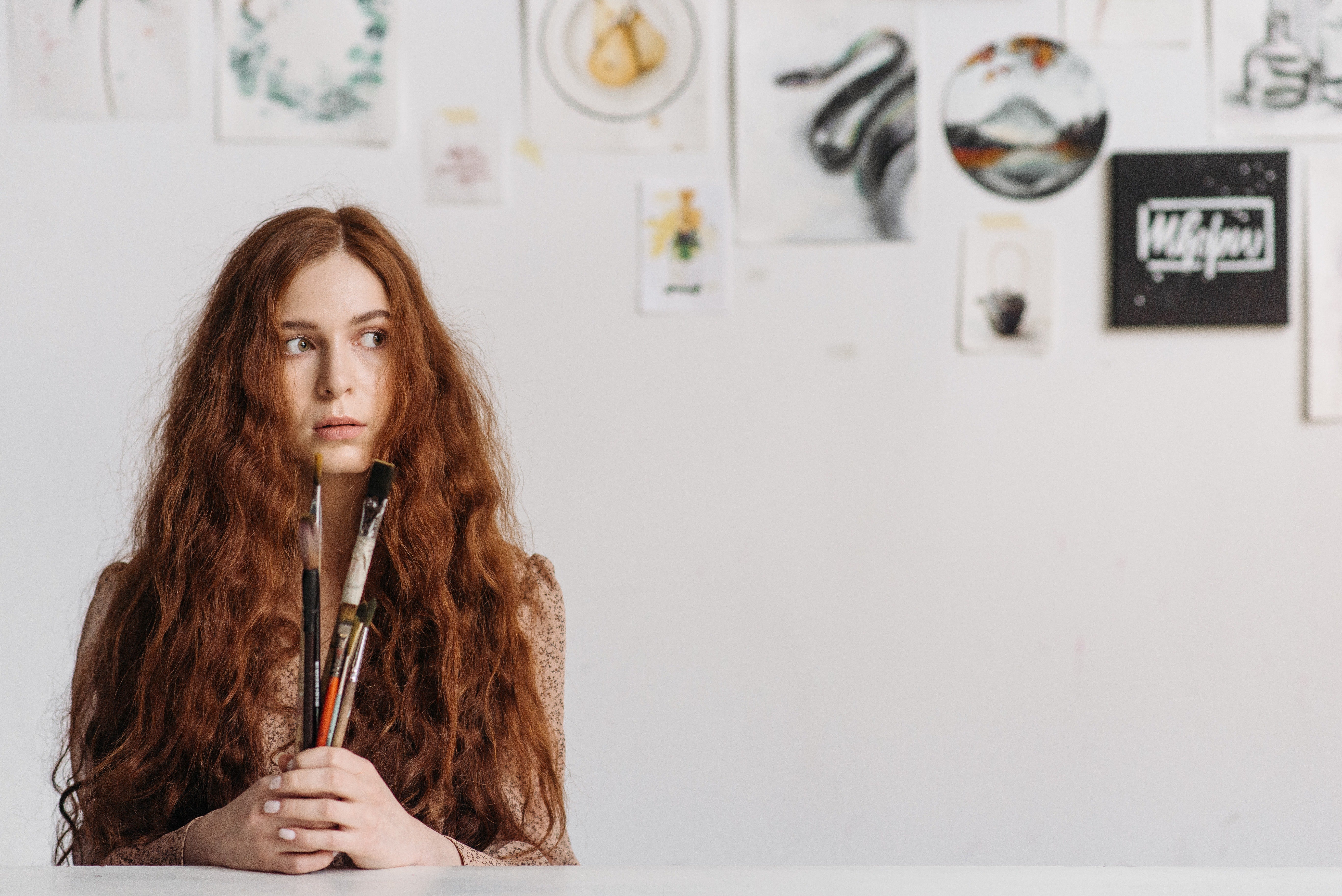 Your Key Takeaways On What To Look For In Your Next Curly Hair Product: 
Whether you're looking to refresh your hair care routine, or want to start from scratch, knowing what to look for in your next curly hair product can make all the difference. 

Curl-friendly products differ in their formulas.  

Sometimes a small addition to your routine can give you the beautiful results that you're looking for. 
The hunt for the perfect hair care products can be overwhelming at times. With countless brands promising you the ultimate solution for your curls, finding the right balance can take some serious sleuthing. The good news is that you always have your friends at Royal Locks to guide you in the right direction. 
When thinking about adding a new hair product to the mix, it's important to know what you're looking for. Are you hoping to add definition to settle down some frizz? Do you need an added boost between wash days? Or, are you just trying to find the perfect balance of daily hair care products that suit your lifestyle? Regardless of your reasons for opening up your shopping cart, there are some key ways to spot high quality curly hair products that will have your curls glowing in no time. 
Sulfate and Paraben Free Cleansers
When looking for your next curly hair product, having a solid understanding of what goes into curly hair formulas can help you make the best choice for your precious locks. You may notice many hair care products proudly announcing that they're sulfate and paraben free. Sure, that may sound good. But what exactly does that mean, and why should you care? In order to understand why it's so important to avoid sulfates and parabens, let's take a closer look at what they are. 
Sulfates are chemicals that are used in many hair care products to lower the surface tension of the liquid they are in (normally shampoo), which makes it easier for the liquid to mix with water. If you've ever used a shampoo that causes a large amount of foam, it's likely that it uses sulfates to do so. 
Though using foaming products on the hair may make you feel like your hair is getting super clean, it very quickly strips your hair of natural oils and can cause dryness and a lack of moisture. This can result in dull hair, and cause scalp dryness and irritation. 
Parabens are a group of synthetic ingredients that are added to products in order to maintain their shelf life. Though using some preservatives is beneficial in hair care products to avoid bacteria or mold build-up, parabens have been shown to have harmful effects on the body and environment over time. 
Though these ingredients are found in many beauty products, parabens have been linked to breast cancer, reproductive issues and ecological harm. By limiting your exposure to them as much as possible, you can prevent continued absorption of parabens in your body. 
As an alternative, look for cleansers and conditioners with moisturizing ingredients and use natural botanicals and amino acids rather than sulfates and parabens. You also want to make sure that you find a conditioner that will rinse out easily to prevent lasting build up. 
Our suggestion: Royal Locks Curl Cleansing Set is gentle, nourishing and sulfate and paraben free. Designed with curls in mind, this  set can help your curls feel clean and moisturized without taking away any of their natural shine. The sulfate-free shampoo provides a gentle cleanse without stripping the natural oils your body produces, and gives your curls bounce and prevents breakage. With Macadamia seed oil as a core ingredient, our conditioner helps regulate your body's natural production of natural oils. This helps your hair feel full of life, and perfectly balanced: not too oily and not too dry. 
An Added Boost
For some people, the search for a new hair product is based more on adding a new pal to the bunch, rather than mixing things up completely. Even if you feel like you've nailed down a strong foundation of products, adding a little extra something to maintain curls in between wash days can be beneficial. 
Our suggestion: Royal Locks Party Curl Activating Spray is designed to work for all curl types, and a few simple sprays can make all the difference when you're on the go. With sulfate and paraben free ingredients like argan oil, your hair gets a quick boost that revives and revitalizes them no matter where you are. 
Hold You Can Count On (Without Compromising Anything)
For many people with curly hair, finding a product that gives them the hold they want may feel like it has to come with compromises. The gel may flake, their hair may feel crunchy, or they may notice that the product only works for a short period of time. I'm here to tell you that you can have the hold that you're looking for without compromising anything. 
The key to finding styling products that can offer you a sturdy hold without any unwanted side effects is finding the perfect formula for your hair. We already covered why your curls can go without sulfates and parabens, but we also need to look at ingredients that you do want to find in your hair care products. 
Moisturizing ingredients like argan oil can help balance out styling products by adding needed moisture to your hair while also adding definition and preventing frizz. 
Silicones like cyclopentasiloxane and dimethicone are great for curly hair because they wash out easily, and don't require surfactants to be cleansed out of your curls during wash days. These silicones are lightweight and won't cause build up over time, which means that you can use them everyday without your hair getting heavy or your curl pattern falling flat. 
For more information on what ingredients to avoid, and what ingredients to look out for, check out our blog all about that here. 
Our suggestion: People who prefer styling their hair wet, and have tight or classic curls will do best using Royal Locks Pro Curl Cream Gel. For those with thick hair or waves that are looking for a voluminous look, try Royal Locks Dream Cream.