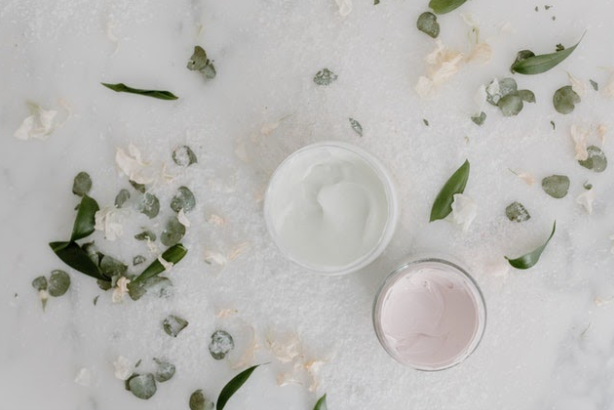 When it comes to hair care for curls, the proof is in the pudding. And by pudding, I mean the formula. Finding products that include ingredients that are proven to protect, nurture and beautify curls is the key to having a hair care routine that suits you. If you're new to curly, or have decided to jump into a new hair care routine, knowing what to look for on product bottles is a crucial step in becoming a certified Curl Care Queen™. 
I'll start with curly hair ingredients that you've probably heard of before moving into the more scientific stuff. Don't worry, even if some have a long name, the ways they helpsyour curly hair is simple and easy to remember. Plus, I'm here to break it all down for you. 
Argan Oil 
Argan oil. Beautiful, slick and full of helpful compounds (namely polyphenols) to give your curls life. Argan oil naturally contains vast amounts of Vitamin E. This causes an anti-inflammatory effect, which can help protect the health of both your hair and scalp. It also creates a water-oil barrier, which locks moisture into your hair cuticles and doesn't let it escape into the ether. Argan oil adds moisture, softness and shine. 
Argan oil is actually a natural botanical product. "What's a natural botanical? you ask. Great question. Natural botanical products are made directly from a plant's roots, flowers, bark or leaves. "Why is that important?" Another great question. Formulas that include more natural ingredients are better for the health of your hair, and also helps replace synthetic chemicals that would otherwise be used for the same effect. Prolonged use of argan oil can help promote growth and lead to thicker hair. 
Though many hair types can benefit from the love and nourishment that argan oil provides, curly hair especially benefits from its use in products. This is because curls are more likely to dry up than straight hair. This leads to unwanted breakage… which leads to unwanted frizz… which leads to split ends… you get the idea. Though ingredients like cyclopentasiloxane are used to give lightweight moisture that dries quickly, regular use of Argan oil can help maintain your hair's health long term.
Macadamia Seed Oil 
Another natural botanical (now that we're experts on what that is), macadamia seed oil is full of a plethora of healthy elements, including magnesium and fatty acids. These hydrate your scalp and promote regeneration. This can be used both to prevent and repair dry, brittle curls. Other helpful compounds found in macadamia seed oil include calcium and iron. All of these wonderful compounds work together to prevent tangled curls and add moisture without getting hair greasy or weighing it down. 
Though most hair experts don't recommend using macadamia seed oil everyday on its own, using products that contain it in a diluted form allows you to get an effective daily dose. Using macadamia seed oil regularly can help give your curls lasting shine and strength, and regulate the natural oils in your hair and scalp. 
Cyclopentasiloxane 
Cyclopentasiloxane (say that five times fast) is a commonly used silicone - that gives hair a silky feel, and guards your hair from moisture getting in and causing frizz. It's big claim to fame is that it's lightweight and is absorbed into the hair quickly, but washes out just as fast. Often used in conditioners, it can be applied in your hair before using a wet brush to allow you to detangle without catching any knots. 
Unlike heavier silicone products, cyclopentasiloxane is neutrally charged and does not bind to hair. I checked on this with our factory chemist to be 100% sure, given all the conflicting information on silicones. Translation: it won't build up in the hair and give curls that sad, limp look. Instead, it creates a sleek protective barrier for your curls and waves, but evaporates when it's work is done. 
Regularly paired with dimethicone, cyclopentasiloxane is also a high performing ingredient because it has the ability to smooth out heavier silicones that would otherwise be hard to distribute. We love cyclopentasiloxane because it prevents damage by locking moisture in and keeping water out. 
Dimethicone 
Since I already brought it up, why not talk about dimethicone? Dimethicone is a silicone that forms an outer layer on hair that protects the cuticle. When used correctly, this high performing ingredient coats hair strands, adds shine and conditions hair without messing with your hair's natural curl pattern. One reason it works for curly hair specifically is that it can be washed out without sulfates, so you can use a gentle cleanser and get beautiful results. 
If you've ever had your hair fluff up and suddenly resemble a chia pet, you know the power that moisture can have on the definition of your curls. Dimethicone is especially powerful at protecting hair against heat and humidity. Unlike some other silicones, dimethicone is light weight and evaporates easily. It does not have a strong adhesion to hair, so it won't cause build up. Yes, I double checked this one with our factory chemist as well. You heard it here.
Sodium Lauroamphoacetate
With a name like that, you might not assume that sodium lauroamphoacetate is actually a natural ingredient that is derived from coconuts. This naturally-derived ingredient is a surfactant or cleanser that is sulfate-free. Surfactants are compounds that allow dirt, water and oil to mix to then be cleansed out of the hair. This is especially important for your shampoo because otherwise everything that's built up in your hair will get wet in the shower, but not rinse out. 
Curls need as much moisture as they can get to stay full and bouncy. For curly, wavy and coily hair, using a sulfate-free shampoo and conditioner is crucial to protecting hair health. Sodium lauroamphoacetate is curl-friendly because it is a sulfate-free cleansing ingredient that won't dehydrate the hair like drying alcohols and sulfates do. 
Pantenol 
Panthenol, otherwise known as Pro-Vitamin B5, is an anti-inflammatory humectant that pulls water molecules from the air and lovingly places it into the hair shaft. This penetrates curls and hydrates them from within. For hair that's gotten a little dry and thirsty, this naturally-derived ingredient can help curls regain their strength. 
For people with curly hair, it can be harder for the natural oils that the scalp produces to make it all the way down the hair shaft. This leaves hair susceptible to breakage and feeling brittle. Adding panthenol to a hair product formula can help work with natural oils to keep hair strands full of moisture. After the hair is hydrated, using a protective ingredient like cyclopentasiloxane can lock that moisture in. 
Panthenol also contains anti-irritating agents that can soothe the scalp, and works to thicken your hair by adding vitamin B. 
Polyvinylpyrrolidone (PVP) 
After giving your hair hydration and locking in moisture, you're going to want to find a way to set it in place. That's where PVP comes in. 
PVP is an important curly hair ingredient because it forms a film around hair, adds definition and maintains structure. For styling products, like creams and gels, having a water-soluble binding ingredient allows curls to stay in the shape that you want them to until your next wash day. It's a polymer that's been used in hair care products since the 1950s, but developments have been made to find formulas that won't leave hair feeling stiff. 
Royal Locks Uses Them All 
The best thing about all of these ingredients? You can find them all in Royal Locks products. All of our formulas are designed to give your curls the boost that they need to stay healthy and hydrated. If you're looking to try out a simple curly hair routine that includes these helpful ingredients, try out our
Classic Essentials Trial Set.
With the right curl care ingredients, hair can shine from the inside out.