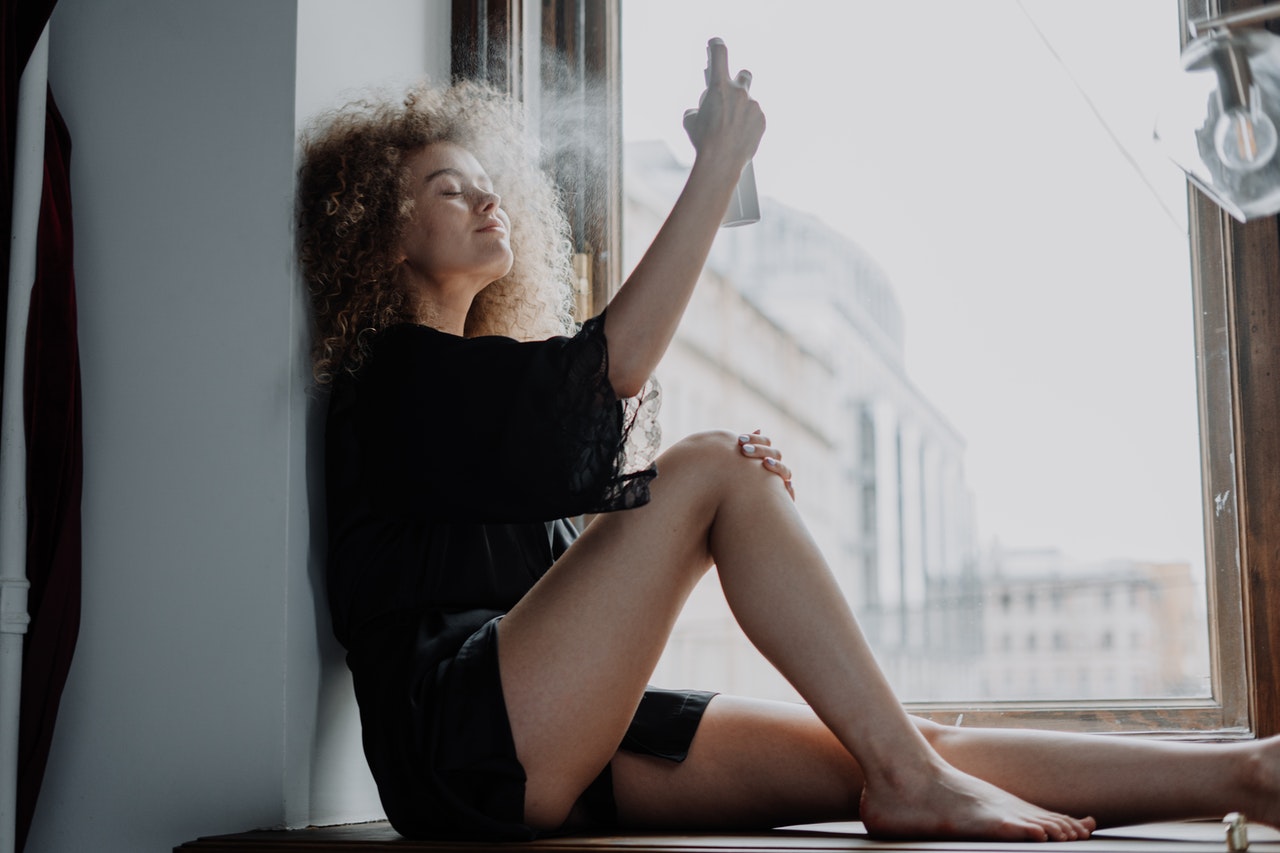 If you're like me, you may decide not to wash your hair everyday. This could be because you want to maintain the natural oils in your hair and prevent dryness, or because you just don't have the time. You also might love the way your curls look on the second or third day. Taking a break between wash days gives your scalp the time to breathe and also gives your hair strands the chance to soak up sebum, which is oil that helps to moisturize your gorgeous locks. Whatever the case may be, second day curly hair can be simple to revive if you know the right steps. With a little extra love, your curls can be defined, frizz-free and fabulous. 
When it comes to giving a boost to your curly hair on the second day, a combination of proactive and in-the-moment methods are going to give you the best chance of having fabulous curls in between wash days. It goes without saying that the key to hair that looks good everyday is a solid foundation of hair products and styling methods that work for your curls or waves. By using products with high-quality ingredients, and establishing your curls from the moment that you step out of the shower, you can make second day curly hair seamless. 
Start The Night Before
Though it's not always easy to prepare for the wildness of our curls in the morning, there are some steps you can take to extend your wash day without doing much at all.
Trade In Your Pillowcase
Cotton and other traditional pillow case materials can damage hair cuticles and cause dryness,  which can lead to breakage. This also leads to less defined curls and frizz. 
Using a satin or silk pillowcase can help your curls maintain their shape so that you don't have as much to do on them the following day. This helps your curls maintain their shape, even if you're tossing and turning in your sleep. Plus, silk pillowcases are also known to help reduce oil build up that causes acne, and feels amazing on your skin as you fall asleep! 
Bonnets
Hair bonnets are a great way to protect your curls overnight in order to help curls maintain their shape while you're sleeping. The best material for a hair bonnet? You guessed it, silk! Both silk and satin lined bonnets are great for curly hair because they retain moisture and increase the chances of your curls maintaining their shape after dark.
It's also important you find a bonnet that will maintain its shape overnight. You can look for bonnets with adjustable ties that you can use to fit your head shape, or try a few options to find one that will stay put while you sleep. 
Revive Curls Without Weighing Them Down
Even though you're not looking to do a full wash on your hair, using a little water to get your hair damp can give it the chance to smooth out frizz, redefine curls and waves and allow your hair to absorb product effectively. It's best to use styling products that are designed for damp hair here, rather than ones that are best used on wet hair. Try sprays rather than gels or creams because they are lightweight and won't weigh your curls down with added product. 
Royal Locks Party Curl Activating Spray is a great thing to spritz on your hair to refresh it in between wash days, or even if your curls have lost some shape throughout the day. Our spray revives and re-activates curls and waves to give them a boost and reduce any frizz that may have occurred on your trip to dreamland. 
Here's our step-by-step guide on how to bring your curls out of hiding:
Use a spray bottle full of water to dampen and soften curls and reduce frizz. 
If your hair gets dry easily, or you have lots of frizz, you can add a little leave-in conditioner. If you don't have a spray bottle, you can use your fingers to add small amounts of water evenly. 
Use Royal Locks Party Curl Activating Spray, or another one of your favorite styling products, to redefine curls and reduce frizz. 

Place your fingers at the root of your hair near the scalp, and gently massage to lift your curls or waves away from your scalp and encourage volume. This also works to prevent any chunks or crunchy sections. 

If there are still a few curls or waves that seem out of place, use a gel to spot treat outliers without weighing down your whole head of curls. You can also use your fingers to twist curls and encourage them into their natural shape. 
For curls and waves that have gone rogue, and need a little bit more primping:
Use a spray bottle full of water to dampen your curls significantly.

Apply Royal Locks

Pro Curl Cream Gel

throughout your curls or waves. 

Section off your hair into chunks and scrunch sections toward your scalp to add definition. 

Use a diffuser, or microfiber towel to allow curls to dry. 

Shake out your curls and use your fingers to gently pull apart any clumps. 
Second Day Hot Tip
While styling products is often the best way to bring curls back to their prime, remember that the product you used the day before is still there! By adding more product in small amounts, you can prevent your hair from looking greasy, or feeling heavy. For creams and gels, hair experts agree that it's always better to start with a dime-size amount and work your way up. When it comes to sprays, try starting with a few spritzes and going from there. 
Second Day Curly Hair
By using light-weight products and gently re-activating your curls, you can give them a boost without any hassle. Going a day or two between wash days can promote growth and prevent damage, and maintain the health of your curls. Though you may have a little frizz to tame in the morning, your curls and waves will be back to their old selves in no time. 
Aim to use products that are loaded with natural botanicals and argan oil, like our Party Curl Activating Spray. Doing so gives your hair needed moisture, so it reduces frizz without causing any damage. Your hair products can work as a team with your beautiful curls to make everyday a good hair day. 
For more tips and tricks, make sure to follow the Royal Locks Instagram page, and check out previous blogs!