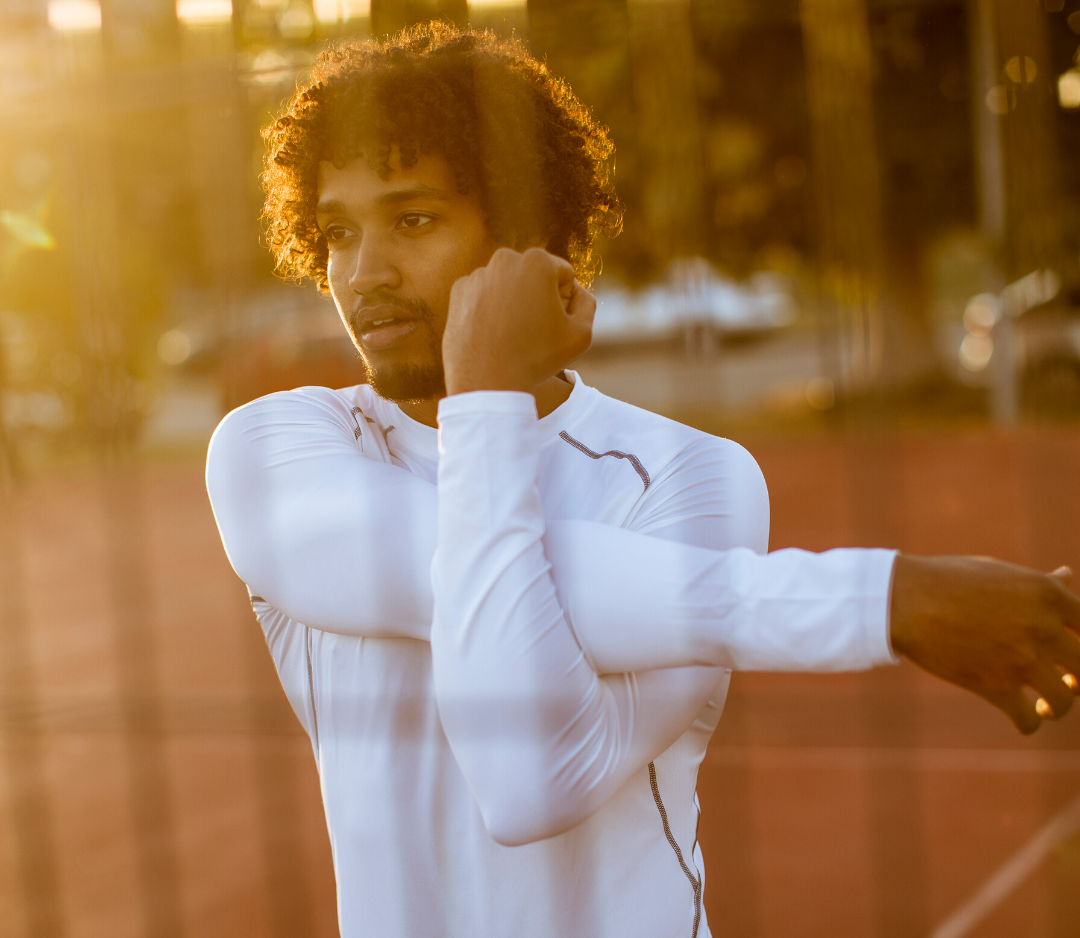 Finding the motivation to workout on a regular basis is already a struggle. Add a workout with curly hair? Motivation levels plummet. No one wants to finish every workout class needing to wash and style their curls. Plus, if you sweat every day, washing your hair isn't really a practical option, as it can strip your strands of its natural oils and moisture, leaving it dry, brittle, and susceptible to damage. 
Having a workout with curly hair has its own unique challenges, but it can be done! You shouldn't let your beautiful curls hold you back from reaching your fitness goals. But how can you maintain your curls during and after a workout? We're here to tell you! We've put together a list of tips and tricks to help you manage and protect your curls during and after a workout.
Workout with Dirty Curly Hair
If you're someone who only works out a few times a week, this tip is for you. Try coordinating your workout days with your wash days and workout with your curly hair when it's dirty. This will make it so you don't have to worry about getting your scalp too sweaty since you'll be washing it out later! 
If you can't avoid working out with dirty hair, try doing a low-intensity session to minimize sweat and use a styling product to prevent excess frizz before putting your hair back into a protective style. 
Put Your Hair Into a Protective Style
Us curly and wavy hair folks understand the importance of a protective style all too well. It's no different for when we are working out. During a sweat session, those of us with longer hair should put their hair up and out of their face. But what's the best style to protect our curls AND keep them out of the way so we can focus on our workout? We've got you covered. 
For wavy hair, a loose braid will do. Because your hair already has a soft bend to it, the braid won't alter your texture too much. For curls and spirals, try a tight pineapple or bun on the top of your head—secure with a scrunchie, rather than an elastic, to avoid too much pulling while you're working out. If your hair isn't quite long enough to place on top of your head, a low bun will do the trick.
Avoid Touching Your Hair During a Workout
During, and even right away after your workout, avoid touching your hair. Your hands produce natural oils and mixed with sweaty palms, it can be a disaster for those curls. Try using a headband that isn't too tight to keep those loose strands in place and help you avoid wanting to push them out of your eyes and face. We recommend leaving the headband on until after you've washed your face and hands. This way once you let your hair down, your strands are brushing up a clean face, rather than soaking up all your excess sweat. 
Refresh Your Hair After a Workout
We're all done sweating—now what? How do you refresh those waves or curls after a workout? 

For an easy, shower-free, way to refresh curls after putting them up, try Royal Locks Party Curl Cocktail Spray. This spray is great for rehydrating, enhancing, redefining, and defrizzing waves, curls, and spirals on the go. We make it in a 1.69 oz and a 3.72 oz non-aerosol spray so it fits perfectly in a bag for post workout touch ups.
If your gym has a steam room, sit inside for a couple of minutes or just use the steam from your shower to help add moisture back into those strands. If this doesn't feel like enough, you could also try rinsing your hair with just water or co-washing (using only conditioner). 
We recommend adding a leave-in conditioner to your curls for added benefits. If your hair is wet, apply Royal Locks Curl Rescue Leave-In Therapy directly to your hair to help prevent breakage, seal the hair cuticle, and control frizz. If you opt not to rinse your hair, you could mix a small amount of the Curl Rescue Leave-In Therapy and plain water in a spray bottle. Spray the mixture all over your hair after your workout for a hydrating refreshing mist, then scrunch those curls up or use your fingers to reshape them. 
Health and Hair with Royal Locks Curl Care
At Royal Locks Curl Care, we understand the importance of a balanced lifestyle. Exercise can have a variety of benefits for our bodies, including encouraging healthy hair. With these tips and tricks, we hope you'll be able to find a balance for maintaining your beautiful curls and incorporating a workout routine into your life. 
Royal Locks Curl Care was founded to help you embrace those natural curls with ease. From our Crown Deep Conditioning Treatment to our innovative Pro Curl Cream Gel, we've got everything you need to keep your curls looking fabulous. Check out our line of curl care products today!
Do you have any tips for working out with curly hair? Let us know in the comments below!