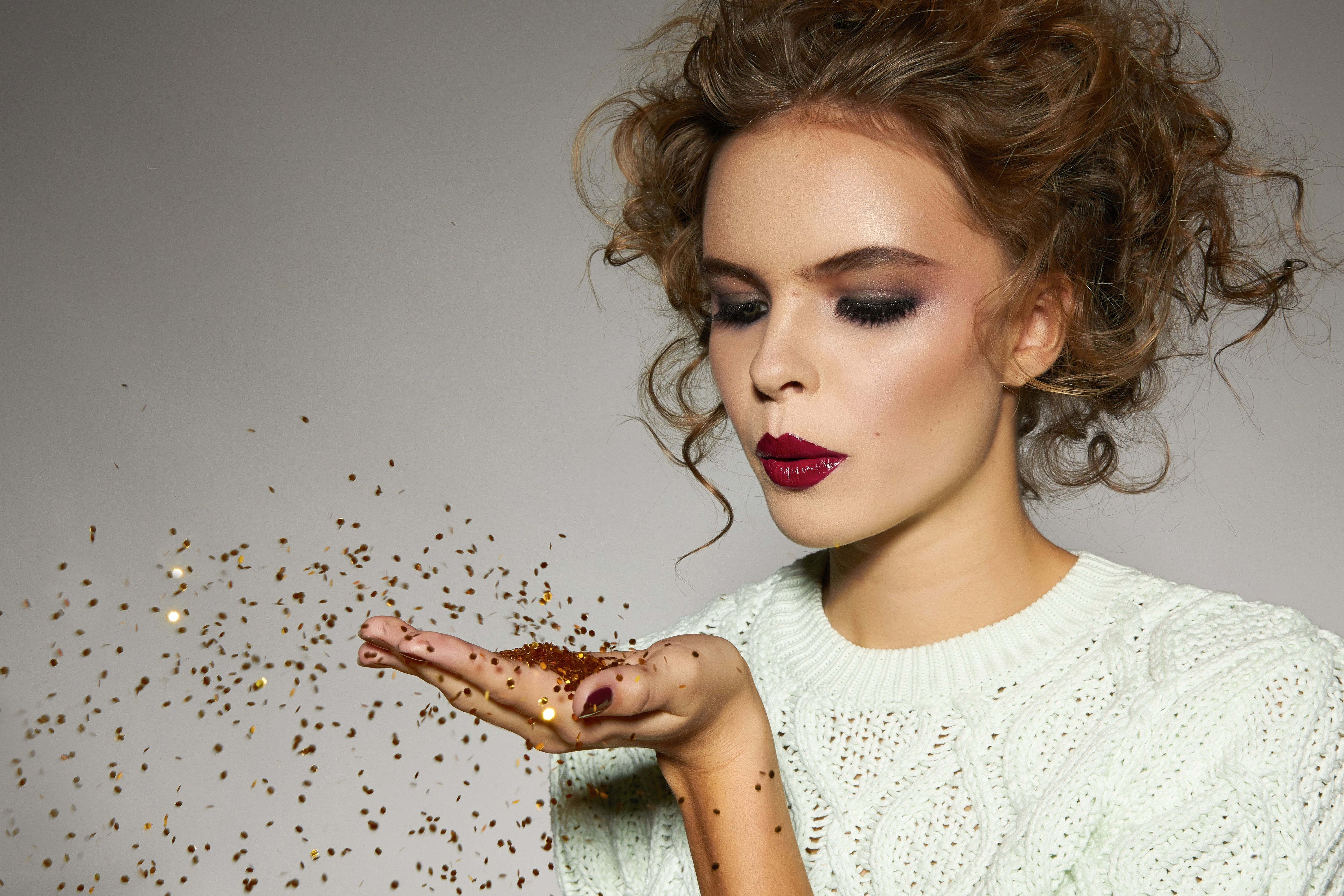 Having trouble finding your sparkle lately? We've got you covered! Wherever you are and whomever you are with this holiday season rock your locks with ease. Hair Jewelry (rings or cuffs, bun clips and cages, or shimmering barrettes and bobby pins) is a simple way to add extra shine in your curls. 
Start by adding product to wet or dry hair. 
For wet styling: evenly rake your favorite styler (Royal Locks Pro Curl Cream Gel, lightweight, or Royal Locks Dream Cream, midweight) through sopping wet hair and scrunch upwards with a towel to help curls form and get excess moisture out, as normal. 
Before adding hair jewelry to dry hair first add product by dampening your hair, put a dime size of your favorite styler in your hand, scrunch large sections of your hair upwards to redefine curls and reduce frizz. 
Here are some of our favorite easier curly holiday hair looks. 
1. Twist a few small sections of curls at one side of your head, place cuffs on twists.
2. Create designs with pins, barrettes, or bobby pins. Rhinestone bobby pins can be used to create a sparkling snowflake (crisscross 4 times), fan (start at one central point and fan out to the sides), or even shapes like a triangle. These simple styles will be sure to turn heads towards your curls!
3. Use a clip that focuses on a winter look, like this one below, to hold back voluminous curls with a whimsical feel. 
4. Intertwined in simple braids. Our friends at
Lulus
can teach you how to do a simple braid in wavy and curly hair, and how to add a special touch like hair rings. These simple accessories grab attention. We love how this radiant style embodies unique beauty! (Click here for
Lulus
tutorial) 
Other simple holiday styles to try are hair cuffs or rings placed all throughout loose down curls and coils for shimmering flow. Transform ponytails, half updos, or buns by wrapping them in cages or adding clips in front. 
After your holiday style is complete, spray your waves, curls, or coils all over with Royal Locks Curl Care Party Curl Activating Spray to provide boost and tamp down frizz. Let your unique beautiful curls shine this holiday season!