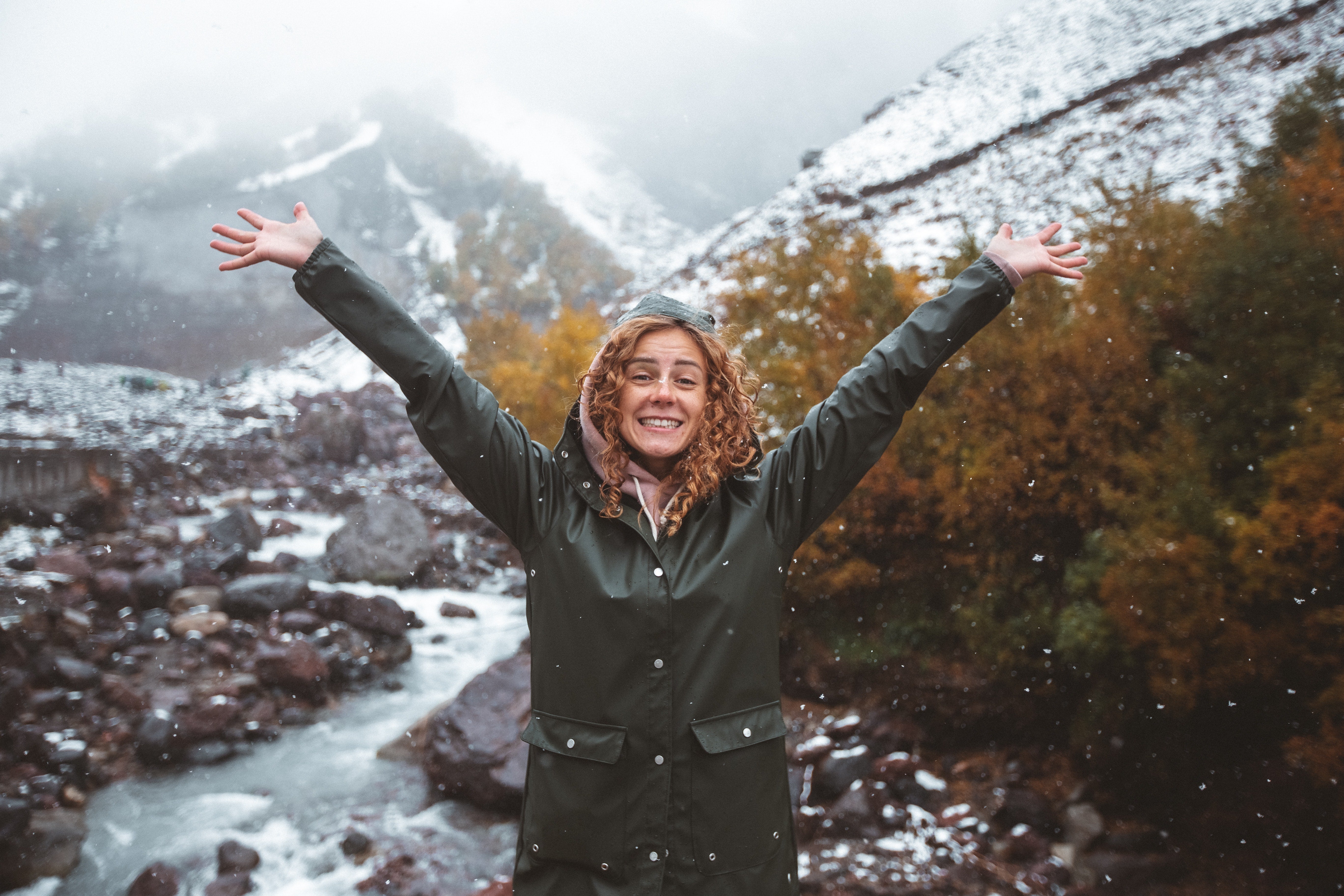 During winter months, our hair needs extra support to maintain its health. Colder temperatures can cause dryness, flat curls and frizz. Harsh winds and dry air can leave your curls and waves vulnerable to split ends and unwanted breakage. Not only that, your curly hair may feel impossible to style and manage. Finding ways to take care of your curls while also enjoying the perks of winter (tea, fireplaces and pretty snowfall!) can make the seasonal change just that much more enjoyable. 
Even though you may be tempted to slather your hair with tons of products to prevent breakage, the key is to use the right product at the right time. Regardless of what time of year it is, we want to help you avoid wasting product or getting crunchy curls and waves that look stringy and tangled. Here is our guide to curl enhancing products to help you love your curls in colder temperatures. 
To Enhance Definition For Curls That Go Flat
- Curl Enhancing Shampoo & Conditioner
Let's start with the essentials here. Using a shampoo and conditioner that's formulated to enhance your curls will help them maintain their curl shape, add moisture, and prevent hair from looking oily. 
Consistently using products that maintain natural hair oils and help curl patterns form can help your hair become healthier and more manageable over time. It's important to scrub your scalp diligently with products that are designed to give your curls and waves the right amount of bounce.  
If you haven't made the switch yet, now's the time. Try our Curl Cleansing Set to help your curls reach their maximum potential. With a sulfate free, low lather shampoo and a nourishing conditioner, you set your curls up for success from the moment you wash it. The conditioner has macadamia seed oil that regulates scalp oil production while also giving your hair strands strength. This shampoo and conditioner combination is designed to balance the pH levels in your hair. Working together, they ensure that you don't strip your curls of the natural oils they need to fight against dry cold. 
To Keep Hair Feeling Nourished:
Curl Rescue Leave-In Conditioner
Using a leave-in conditioner is great at any time of the year, but especially during months where the temperature may be dropping. In colder weather, your curls release water. This loss of hydration can lead to frizz, breakage and flyaways galore. This is due to what we call a low dew point. Basically, anytime the temperature drops below 35 degrees fahrenheit, you can bet that your curls are releasing moisture and losing their shine. 
Royal Locks Curl Rescue Leave-In Conditioner provides additional hydration and moisture to your hair, and locks it in. It's designed to be lightweight to prevent any curls from dragging down, and keeps your curls and waves soft to the touch. Use it in combination with one of our styling products to make waves and curls bouncier. Developed for waves and curls of all textures, this product is versatile and a must-have during the winter! 
To Hydrate And Soften Dry or Damaged Curls:
Use Them All Together with the
Curl Hydration Set
If your curls and waves have already gone through some damage, you're likely looking for a way to revive them. Hair that's dry can be more challenging to style. Luckily, restoring and softening is absolutely possible. 
For people whose curls need some serious damage control, our Curl Hydration Set is optimized to bring your hair back to life. This set is perfectly designed to give you perfect waves and curls on days where you're hoping to spend less time styling, and regular use leads to hair that's gorgeous and hydrated. 
To Bring Back Curls Flattened Or Frizzed:
Party Curl Activating Spray
Listen, I love a beanie as much as the next girl. But it's no secret that wearing a hat can seriously mess with the way my curls look and feel. Add in scarves and heavy jackets, and you have a recipe for roughed up cuticles and some serious haystack hair. 
To activate and define curls, and tame the frizz, use our Party Curl Activating Spray. This spray is specially formulated to give flattened curls a boost and eliminate flyaways. Since it can be easily applied when you're on the go, it's the perfect product to carry with you in your purse. It contains moroccan argan oil to add moisture, and is safe for all hair types (including color-treated hair). 
As much as I love a good flurry of snow, it can really put a damper on how I've styled my hair. Party Curl Activating Spray is also a great way to touch up hair that's gotten wet from precipitation. Since it can work as a damp styler, you can use some spritzes once you've arrived at your destination to help re-define your curls or waves. 
Curl Enhancing Products Are Here To Care For Your Hair 
Seasonal changes pose new challenges, but using the right products can help keep curls looking fabulous, and prevent any lasting damage. Winter is the best time to get cozy, put on a face mask and give your curls a little extra love and care. 
Final Tips: My final tips for protecting your curls in the cold? Bundle them up when you're in chilly temperatures, make use of restorative hair masks and deep conditioning, and always make sure your hair is completely dry before going outside in the winter. Indoor heating also sucks moisture out of the air, so a humidifier can be a great investment for times when you're hibernating at home. 
Protecting your curls is a year-long commitment, but especially during colder months. Using the right curl enhancing products gives your curls the nourishment they need to stay bouncy and beautiful. For more curly hair tips, check out our other blogs, and be sure to follow us on
social media
! It's time to love your curls all day, everyday.