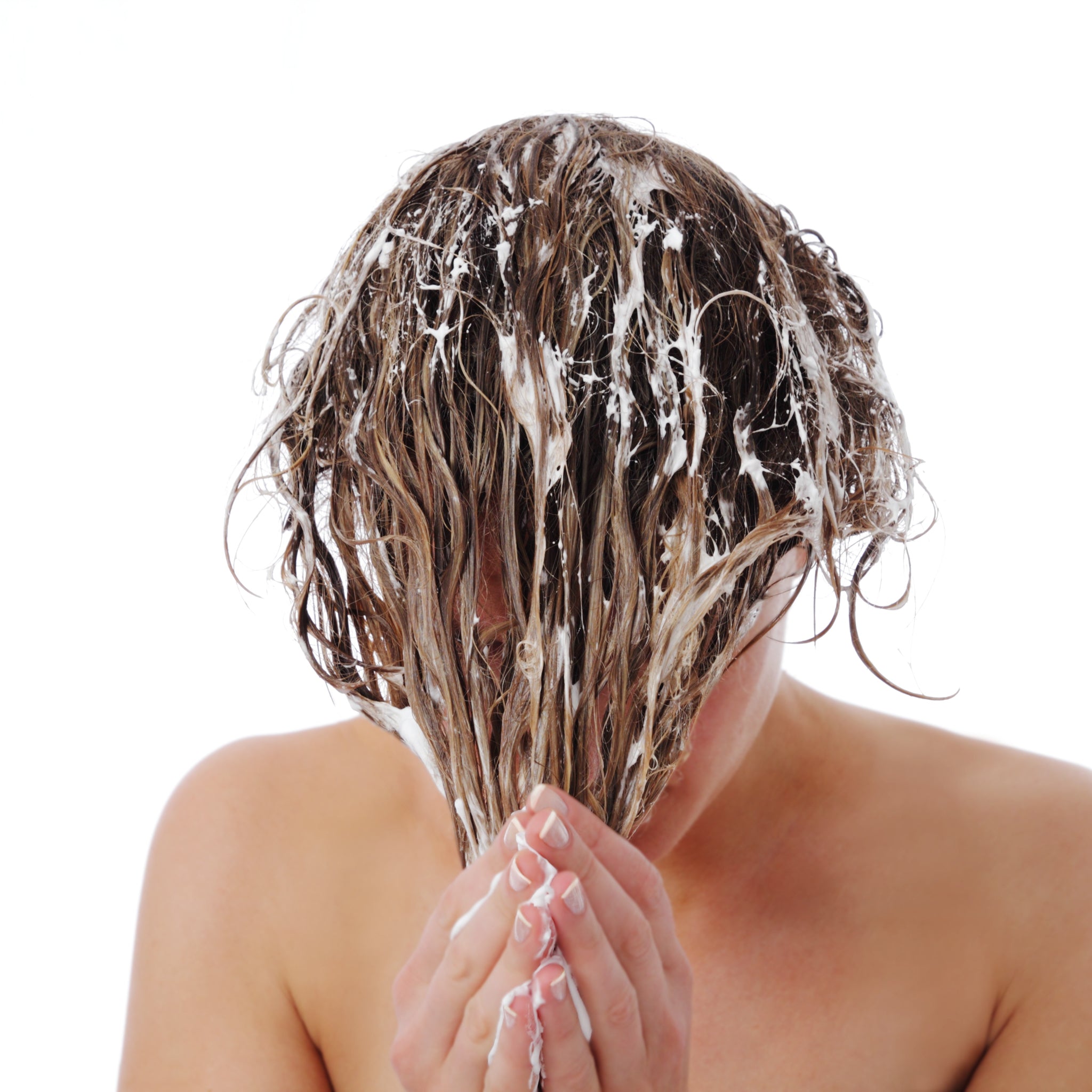 There is an endless amount of information out there about deep conditioners—how to use them, when to use them, and what types to use. You see your favorite celebrities and influencers promoting new products all the time, but how do you know what information to trust? We're here to help you sift through some of the nonsense and create a deep conditioning hair routine that your curly locks will be praising you for!
Deep Conditioning Hair — Defined
Who doesn't want healthier, longer, stronger, and moisturized hair? Lucky for you, this type of luxury isn't only saved for when you head to the salon. With a solid deep conditioning hair routine, your hair will feel the best it's ever felt. But what exactly is deep conditioning? And how does it truly help your hair? Let's break it down.
A deep conditioner is a heavier, concentrated conditioner that you typically use as a mask for your hair. It helps hair absorb nourishing ingredients that give your curls extra moisture and bounce. Typically, you will leave it on for 10-20 minutes for maximum benefits and used with heat, steam, or by wrapping your hair.  
Deep conditioners have a multitude of benefits for curly girls. While you cannot reverse damage to your hair (it's best to get regular hair cuts and grow out your hair to help damaged hair), a deep conditioning hair treatment can help balance the pH of your hair, restore elasticity, and close the cuticles, which enhances shine, maintains internal moisture balance, smoothes the hair, and reduces frizz—everything we love! 
How To Deep Condition Your Hair
If you're new to deep conditioning, you may have a few questions before you begin. How often should you deep condition? How long do you leave the deep conditioner on your hair? What should you do after you deep condition? Well, we are here to help answer those questions! Here are our steps on how to deep condition your hair. 
1. Applying the Deep Conditioner
First, we recommend applying your deep conditioner to wet hair after shampooing. Leave the treatment on for 10-20 minutes and use a shower cap to help lock in the moisturizing benefits and keep the mask from getting on your clothes. Pro tip: cleanse your hair with warm water to help open up your cuticles. This will help the mask penetrate better, giving you even more of those amazing benefits.
2. Try Sitting Under a Dryer
Similarly to cleansing hair with warm water, we recommend sitting under a drying while you use your treatment. This way the cuticles will stay open through the duration you keep your mask on, enabling deeper moisturizing and nourishment. 
3. Rinse Thoroughly and Use Cool Water
Once you've had the treatment on for your desired amount of time, you should rinse your hair thoroughly to get it all out. However, instead of using warm water like before, we recommend rinsing with cool water. This way your cuticle will close up, locking in those benefits even more! Then proceed with drying your hair however your normally do. 
4. Repeat These Steps Once a Week
To get the highest amount of benefits from your deep conditioner, we suggest using it once a week, or as needed. Depending on where you live, you may need to use it more or less. Everyone's hair is different, so ultimately it's up to you! 
The Royal Locks Difference
If you've been looking for the perfect deep conditioner, look no further! The Royal Locks Crown Deep Conditioning Hair Mask could be your new go-to product for luscious, bouncy curls. The exotic blend of ingredients will rejuvenate and add vibrancy to dull hair. The Crown Deep Conditioning Mask is power-packed to promote strong, healthy hair and works by stimulating and restoring vital hydration for your waves and curls, allowing them to form into their natural patterns effortlessly! Did we mention it comes with a free shower cap?! Don't miss out on having some of the best curls in your life!
How do YOU deep condition? Tell us in the comments below!