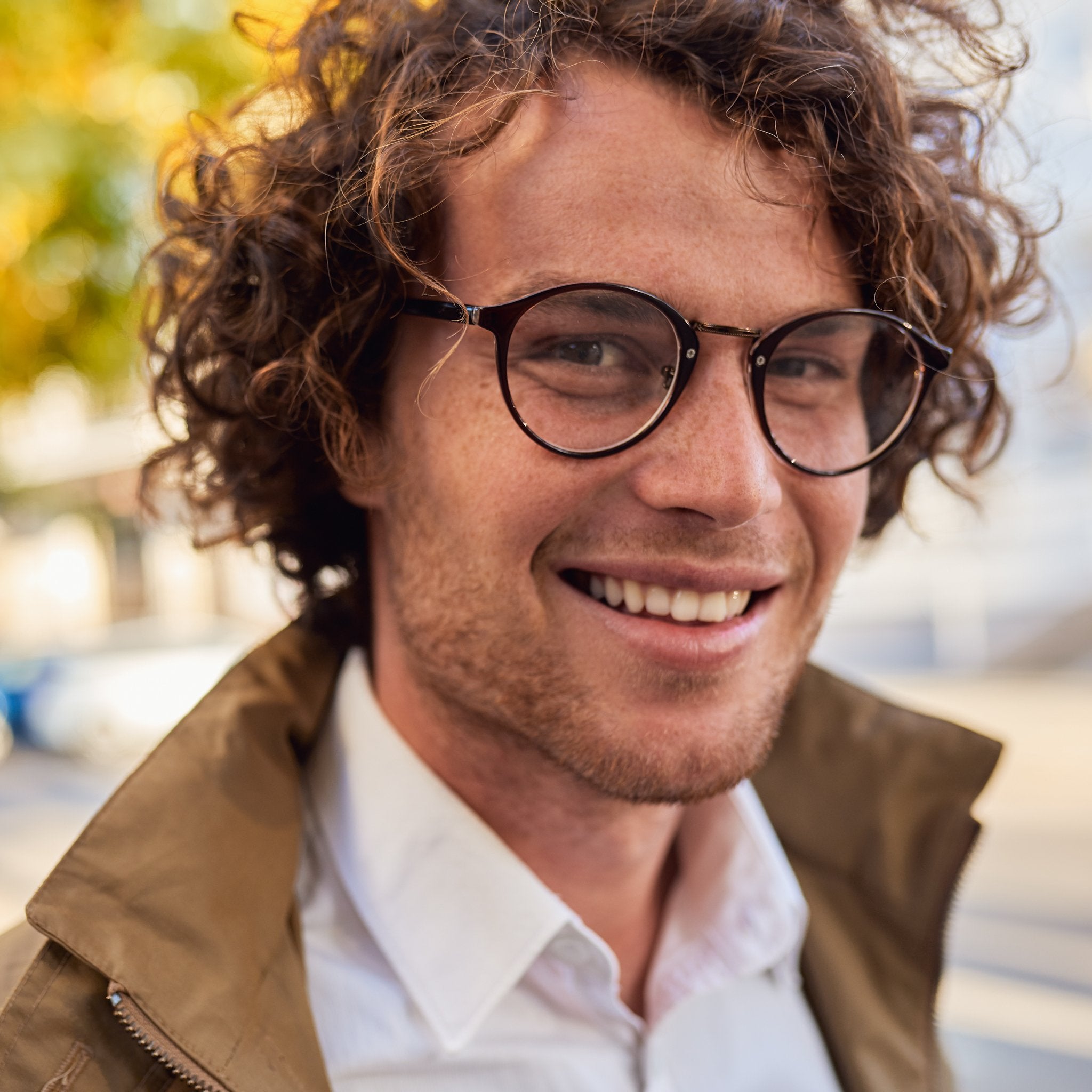 Voluminous, curly hair is a blessing but can feel like a curse when it comes to taking care of it. Curly-haired men understand this all too well. Like many of us in the curly community, it's a struggle to have consistently good hair days, especially when the weather doesn't do us any favors. However, instead of stressing over your curly hair, it's important to try and learn how to care for it properly in order to fully embrace this important part of your identity. 
So what can men do to maintain healthy hair they are proud to show off? Whether you have textured curls or thick waves, here are some tips and tricks to help you find a routine that will give you confidence in your curly hair. 
Curly Hair Tips for Men — Pro Tips
Get a Proper Hair Cut
First and foremost, you should get a proper haircut. There are several types of curly hair out there, so not every style will work for every person. Invest in your hair by going to a trustworthy salon known for quality curly hair men's styles. The best cut for a man who has curly hair will be dependent on the strength of the curl and how much volume you want—a good hairstylist will be able to help you determine your curl type and a style that complements it. 
Some general rules to follow:
If you want volume, opt for layers.

If your hair is seriously curly, keep it shorter.

Wavy hair can go a little bit longer. 
While these are some general guidelines for men with curly hair, they are not definitive. Every man has his own style and has the ability to choose however they want their hair styled. 
Switch Up Your Routine
A few small changes here and there to your routine can really enhance your hair. Try switching out your products with some that are more conditioning, rather than drying. Shampoo every few days, rather than every day, to help keep moisture in your hair. 
Try adding a high-quality, nourishing conditioner to your product lineup. This will help keep hair moisturized and prevent unwanted frizz. You can even use a deep conditioning mask once a week or every other week. Additionally, avoid aggressively towel drying hair after getting out of the shower. Being gentle with your curls will help lock in moisture and prevent breakage—just pat your hair carefully to help it dry.
More Curly Hair Tips for Men
Here are some more of our favorite curly hair tips for men:
If you want more volume and bounce to your hair, ask for more layers are your next appointment. 

You could also try a salt spray to help add volume and thickness to your curls. Apply this spray when hair is wet and when it dries your hair will look like you've been at the beach or surfing all day. 

You should also use a wide-tooth comb in the shower after applying conditioner to help avoid tangles. 
Make Your Products Count
While it may seem as though most content on curly hair is geared toward women, in reality, it often applies to men, too. At Royal Locks Curl Care, we are proud to be inclusive to all curly-haired people, not just women. Our products offer nourishing botanicals and custom blends to help provide moisture, prevent frizz, and promote strong, healthy hair. 
We have something for all curl types. The Dream Cream is designed for thick, curly hair and will provide bounce and softness. Our conditioning serum provides moisture that doesn't weigh down your curls. Whatever you're looking for, we hope you find it in Royal Locks Curl Care. 
To our curly men community, comment below your favorite way to take care of your curls!