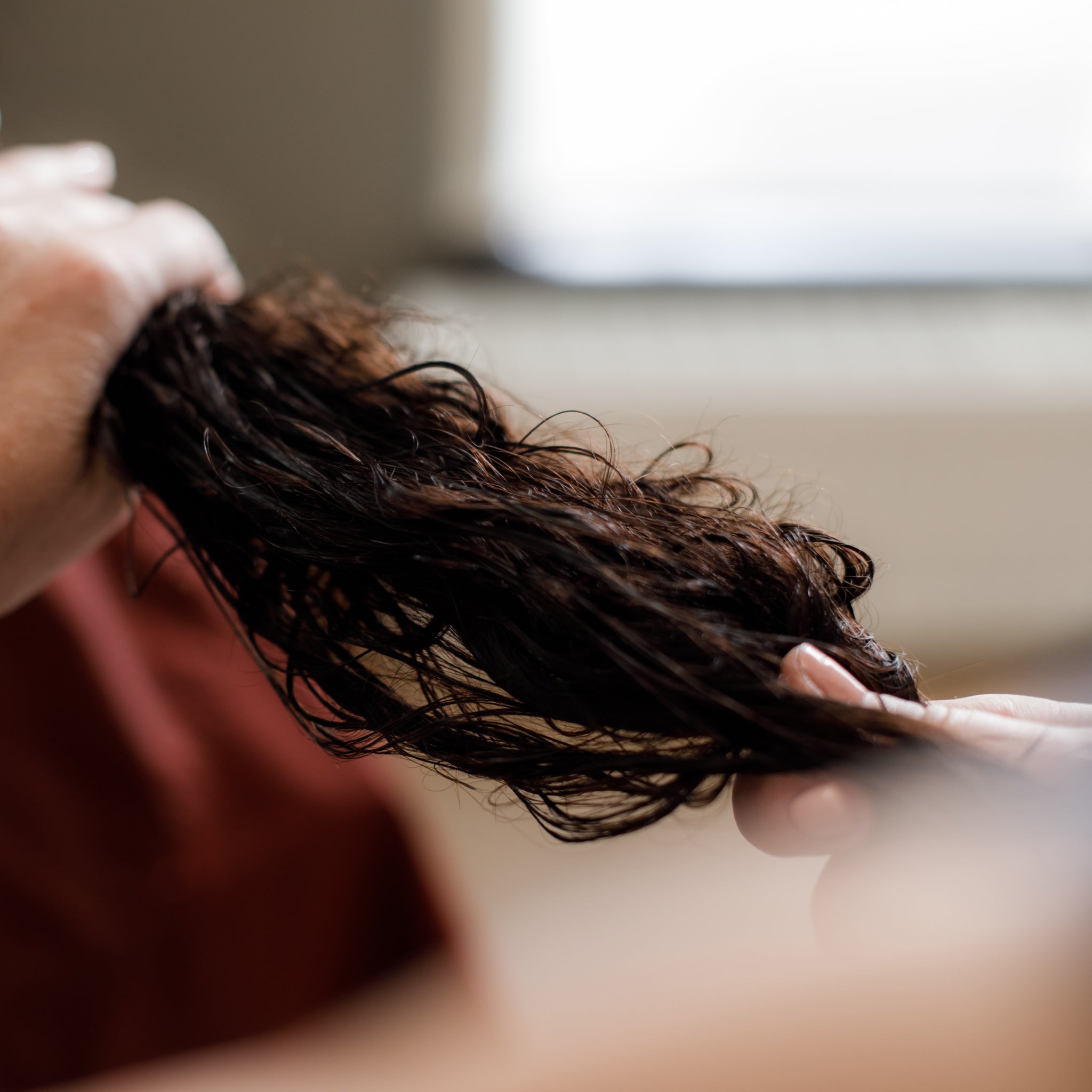 Do your curly locks ever need a little bit of extra TLC? The weather, seasons, and where you live can have a major impact on your hair. Hot, humid environments during the summer months can give you moist, springy curls. However, the damaging effects of the sun and salt water can dry out your tresses. And while you may love a good cozy fire during the winter, it can only add to the effects of an already dry season.
Taking time for a deep conditioning treatment every couple of weeks can do wonders for your curly hair. A deep conditioner works by providing moisture, vital proteins, and strengthening the hair follicles. But how exactly do you deep condition your hair? What products are best to use? Can you DIY a deep conditioning treatment for your curls? Let's dive into the benefits, methods, and products that are best for deep conditioning curly hair.  
DIY or Conventional?
There are a variety of methods out there to deep condition your hair, and they usually fall into one of two categories—DIY or conventional. What do we mean by DIY or conventional? Well, DIY would be a homemade deep conditioner, such as mayonnaise, bananas, avocado, honey, olive oil, or coconut oil. When using a DIY treatment, not everyone's hair will react the same. We don't recommend trying a DIY deep conditioner as they aren't specifically made for your hair and don't necessarily have the nourishing ingredients conventional products are formulated with. 
Conventional products are those that are made specifically for deep conditioning curly hair. These types of products are often made with some of the same natural ingredients you might use in a DIY treatment, however, they are also formulated with other ingredients in order to provide you with the best results. Conventional products are often designed for different hair types. Because curly hair comes in a myriad of textures and thicknesses, choosing a product that is designed for your hair type will give you the most amount of benefits. 
The Benefits of Deep Conditioning Curly Hair
If you have never deep conditioned your hair, you are definitely missing out! We put our hair through a lot of manipulation by washing, styling, and detangling. On top of that, those of us who are new to curly may have damage from using chemicals to straighten our hair. By using a deep conditioner every couple of weeks, we can help add nourishing benefits back into our hair to prevent and repair as much damage as possible. 
Here are a few of the incredible benefits deep conditioning curly hair has: 
Prevents damage

Promotes elasticity

Restores natural shine

Adds moisture

Nourishes color-treated hair

Strengthens hair follicles 
The Crown Deep Conditioning Mask from Royal Locks Curl Care will definitely be your new go-to deep conditioner. This extra moisturizing product will renew and add bounce to dull and lifeless hair. It will strengthen hair follicles and add protein, leaving you with curls that pop after your treatment. 
How do we use the Crown Deep Conditioning Mask? First, shampoo hair as usual. Then while your hair is still wet (but not soaking), apply the mask to your hair, and wear the provided shower cap for 10-20 minutes. After your desired amount of time is up, rinse the product thoroughly out of your hair and carry on with your normal routine. We recommend using this mask once a week or every two weeks, depending on the condition of your hair.